Peter Wolfgang Beer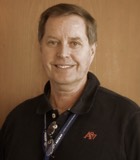 Eigentümer der Firma 'crew-resource-management.eu'.
40 Jahre Erfahrung mit Airbus-/Boeing-/Fokker-Flugzeugen, TRI, TRE, Kapitän. CRM Trainer seit 1995, seither für Airlines, Hubschrauber- und Bedarfsflugunternehmen tätig. Technische Ausbildung (Ing.) und Pilotenausbildung (Austrian Airlines), Flugunfall-Untersucher (University of Southern California), 'Counsellor and Group Leader Training' (EAC Standards), zertifizierter Coach, Studium 'Safety and Security Management' (MSc), Lehrbeauftragter für Sicherheitsmanagement und Humanfaktoren auf FH Joanneum Graz und TU Graz. Mitarbeit in zahlreichen Komitees bei ICAO, IFALPA, ECA, IATA, EUROCONTROL.
Publikationen:
28th Conference of the European Association for Aviation Psychology: (2008) Proceedings – Part: Pilot CRM Training Practical Aspects Playful Learning, Spanish Association for Aviation Psychology, Valencia
Mistele, Bargstedt Hrsg.: (2010) Sicheres Handeln lernen – Kompetenzen und Kultur entwickeln, Abschnitt: Safety Management Systems in der Luftfahrt, Verlag für Polizeiwissenschaft, Frankfurt
Strohschneider, Heimann Hrsg.: (2009) Kultur und sicheres Handeln, Abschnitt: Kultur und sicheres Fliegen – Spurensuche eines Flugunfall Untersuchers, Verlag für Polizeiwissenschaft, Frankfurt
IATA-International Air Transport Association.:(2014) Safety Report 2013 (co-author)
Eigenstetter, Darlington, Klingels Hrsg.: (2018) Verantwortlich Denken und Handeln in komplexen Umwelten, Abschnitt: Sicherheitskultur in der Luftfahrt – 'Just Culture' als zukunftsweisender Weg, Verlag für Polizeiwissenschaft, Frankfurt
Eva Mayerhofer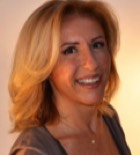 CRM-Trainerin, erfahrene Flugbegleiterin auf McDonnel Douglas MD-80, Fokker F-70, Airbus A-320, A-330, A-340, Boeing B 737, B 767, B 777 Flugzeugen, Trainingstätigkeit im Airline und Businessjet Bereich, zahlreiche Zusatzausbildungen.
Rita Beer SME für Psychologie / Counsellor; Administration
Mindful Based Cognitive Training / Standards of University of Bangor UK
Coaching Ausbldg bei R. Moore PhD Psychologist NIP & H. Marshall PhD Licensed Psychologist TSBEP
Accredited Counsellor EAC (European Association for Counselling)
Trainererfahrung mit Gruppen in und außerhalb der Luftfahrt
Das Team wird bei Bedarf durch aktive Piloten- und Kabinen-CRM Trainer, bzw. 'Subject Matter Experts' erweitert.